Design Services For Therapists & Practitioners
Having a professional fully mobile responsive Website is easy and affordable.
We have several affordable options for you
OPTION 1
The Ultimate Web Design Package
Get your brand established online with our most comprehensive package.
"Build Your Online Brand and Become the ʻGo To' Expert in Your Market"
Are you ready to position your practice effectively on all of the major websites on the internet? Do you want to not only build a practice, but build a brand that will serve as a long-term asset for your business?
Then the ultimate web package is the ideal solution.
In this comprehensive package, you'll be given an extremely powerful online foundation for your practice.
Step 1: Building You An Amazing Website.
This foundation starts with building you a highly professional, search engine optimized website that is set up to generate leads and convert web traffic into paying clients.
Our web design package is at the cutting edge of the health care industry. We take great care to design websites that perfectly balance a high level of aesthetic quality with all the most current and proven marketing features to help you actually attract clients online.
Most websites are set up as passive online brochures that end up generating very little traffic or interest. By using WordPress or squarespace and integrating your website with the latest social media features, you'll have a website that is interactive and engaging.
Plus, you can log into your website any time and add content to your blog. You can also add videos, audios, or new pages with a few mouse clicks. Our web package is a turnkey solution to getting your practice online– even if you feel intimidated or overwhelmed by technology. This process can be as hands on as you'd like. You can hand the whole project over to us or you can be actively involved in every detail of the set up.
The winning combination of ingredients that we focus on include:
high level of aesthetic quality (this is really important as you want to convey professionalism and credibility)
on page search engine optimization ~ we set up your site with the main keywords that are related to your market, plus we make sure that the site is build in a ʻGoogle friendly' manner
social media integration ~ we will add your facebook fan page and ʻconnect with us' social media buttons to your site
we will give you access to our introductory videos to use on your site or we can customize one for you, or we will guide you through the process of doing your own video
benefit-oriented copy ~ we will make sure that your website speaks to the pain and challenges of your web visitor, points to solutions and benefits, and takes them through a clear sequence in terms of what they should do next
Step 2: Branding your practice on the social media sites
You want to think of your Twitter, Facebook, and Youtube profiles as extensions of your practice website. Since you now have a strong website, why not connect with even more people on 3 of the biggest websites on the planet?
Facebook has over 1.2 Billion active users. Do you think prospective clients are hanging out there? Absolutely!
We give you the opportunity to get massive exposure on Facebook by designing you a customized fan page with lead generation capabilities. This means that people can opt into your email list right from Facebook so you can stay in touch with them. This is one of the most important online marketing trends happening right now.. and very few practitioners are taking advantage of it!
We will also create a custom Twitter background and Youtube channel so you have excellent brand recognition across all of the main social media sites.
Your goal is to integrate your website with these 3 sites on an ongoing basis by syndicating great content to your followers. Post videos to Youtube, set them up on your fan page, and then share them on Twitter.
By using these 3 sites effectively, your website will no longer be a ʻdeserted island' that nobody knows about. Social media is an incredible gateway to get in front of hundreds or even thousands of targeted people every single month.
This works MUCH better with the right brand customization, which is where we can help. Remember as well that as your social media presence grows, you're building a business asset that can reward you for years to come.
This trend will only continue for small business owners, so why not get moving on it now while so many practitioners continue to remain in the dark?
Step 3: Getting your copy to radiate value, confidence, and connection
The copy on your practice website is one of the most important factors of your online success. Most practitioners take this for granted, and use a lot of their website to talk about their practice philosophy, office hours, costs, and so on.
We will personally help you write and review your copy for one full hour so that it clearly conveys the benefits of the work you offer, captures your unique selling proposition, and positions you as a thought leader and expert in your field.
Step 4: It's time to get you some back links
Link building, or advanced SEO, is really all about getting your practice featured well on the major search engines. In particular, Google ranks websites primarily according to how many back links a site has from other important sites on the internet.
The more links you have, the higher you will rank. Getting these links, however, can be a tedious and difficult process for the average practice owner to face. We make it 100% hands off for you with our 3 month link building service.
During this time, we will use article marketing and social bookmarking to get hundreds of high quality back links coming to your practice website.
This is especially important if you practice in a competitive market where it's challenging to get high on Google. Link building is the most important strategy to secure top rankings so that the lion's share of people searching online are coming to you.
Search engine optimization is your greatest ally in getting new clients from online searches.. and in many markets, there are literally thousands of people searching for YOU every single month.
Imagine how successful your practice will be when you are fully leveraging 4 of the top websites on the internet where hundreds of millions of people are spending time every day.
Google, Facebook, Twitter, and Youtube are enough to build any practice, as it would be impossible to get your practice featured in front of this sheer volume of people in the off line world.
Step 5: Getting you empowered to market your website
You're going to receive an extensive line of marketing training videos to help you with every facet of getting exposure on the internet. This video library consists of:
a 6 hour course on blogging and social media
Twitter and Facebook networking techniques
Online video marketing strategies
Google Adwords pay per click marketing
Article marketing and back linking
We want to make sure you feel confident in generating traffic to your website and that you are very clear on the best ways to do this. Most web designers simply build you a website and say ʻgood luck with that.' With the help of our highly popular training videos, you're going to enjoy a huge competitive advantage in your local market.
Ready to start? We are very excited to work with you! Click the payment option below and you'll be sent immediate email instructions for getting your new website going.
Includes:
website
Full website design up to 15 pages
On page SEO
3 months of link building /advanced SEO
1 hour personal copywriting
Custom social media design for Twitter, Facebook fan page and Youtube
BRANDING
1-Hour Brand Intensive Session
Fully-personalized Style Guide
Moodboard
Logo Design (choose from 3 concepts)
Social Media Graphics Design
WEBSITE
Video instruction on how to edit and maintain website
STRATEGY
Design of your email opt-in (ebook, checklist, etc.)
Setup of 1 automated email funnel (Mailchimp, Convertkit, etc
Your Platinum Web Design Experience Also Incudes
Personalized custom design
Newsletter opt-in forms
Mobile responsive design
Content management training
2 hours image search
Connect to custom domain name
Search Engine Optimization (SEO)
Links to your social media accounts
Detailed built-in website analytics
Social Media Sharing Logo
Unlimited support during project
1 hour free post-launch support
Payment Option 1 €2497
Payment 2 ~ € 647/monthfor 4 months
Payment Option 3 € 237/ Month for 3 months
If you need more pages they are charged at a flat rate of €95 per page, you may also add any of my additional services ( Please see below) This pricing model helps me keep my rates affordable for Therapists & Pratitioners while offering scalability to those who need a bit more.
Not sure how many pages or which other services you need? No problem, we will discuss all of this during your free 30-minute consultation.

OPTION 2
PROFESSIONAL WEBSITE EXPERIENCE
Now You Can Have a Highly Professional Website that is Equipped with the Most Powerful Marketing Features. So You Can Start Attracting New clients Fast.
As a practice-building consultant for literally hundreds of theraosits & practitioners around the world, I probably don't have to tell you that
Your Website Is the #1 Investment You Can Make For Your Long-Term Practice Success
Now more than ever, your prospective clients are going online to find health professionals that they trust to provide solutions for their challenges and problems.
Your practice website should really be the hub of all of your marketing efforts. Here are just a few examples that show why this is so important:
When a current patient refers a friend or family member to your practice, they will often look you up online and visit your website before making the decision to call you.
If you give talks in your area to build your practice, you always want to send audience members to your website to learn more and get their questions answered.
If you are networking with other practitioners, they will often check out your website to determine your credibility and expertise as a potential referral resource.
In this day and age, every single thing you do to promote your practice filters back through your website.
Not to mention the fact that there are likely hundreds if not thousands of people typing in keywords into Google every single month to find your exact services.
We have two main goals for our web clients:
1. Build you a website that conveys a high level of credibility and professionalism so that you are perceived as the 'go to' practitioner in your local area.
2. Set up your website so that it ranks high on Google so that new patients can easily find you from search engines and from other online sources such as social media sites.
The Top 11 Qualities that Set Our Web Package Apart…
We focus on only on therapists & practitioners. We understand how to create websites specifically for you.
Kimberley is also a marketing and business development consultant for therapists & practitioners. She knows exactly the right features to incorporate so that your website works very well from a marketing perspective.
We do NOT use a template. While many of our sites have a similar format, we do not adhere to a rigid template design. We can design your site any way you like, which means there is much more effective customization and optimization than template services allow.
We not only build you a highly professional website; we help you market it. All of our web clients get a series of excellent internet marketing videos to help them drive traffic to their website. This is crucial to your success, as 99% of the websites online fail because the owner has no clue how to market the site effectively. On top of this, you can choose from our 'done for you' marketing services such as social media or PPC management, online video marketing, or advanced SEO in addition to the basic package.
We focus on building your email list– This is crticial to your long-term success, as your email list should be considered your #1 business asset. This is the main reason we encourage you to co-author one of our e-books or to create your own. You want to use this as a lead magnet to give away for free in exchange for the web visitor's name and email address. If you don't have a good opt in offer and email marketing system set up, you are definitely leaving money on the table, as many of your web visitors are leaving your website because they aren't ready to call just yet. You want to be able to collect their contact information so you can stay in touch with them and do follow up education through auto responder messages. This is a very powerful marketing system and we help you set it up from A to Z! In fact, we even have customized email auto responder messages ready for you to use so it's totally hands off for you.
We allow you to make your website a highly interactive, multi-media web portal. Along with the email marketing system, you can add video, audio, blogs, or social media icons to your website.
We will give you specific recommendations on your domain name and site content that will give you the most direct and quick path to the first page of Google.
We have a step-by-step training video to follow that will take the overwhelm out of the process. Just follow the simple video instructions to submit the materials that we need to get started.
If you need help writing copy for your site, you can send your draft to Kimberley and she will personally revise it to make it stronger. Kimberley normally charges $200 per hour for copywriting, but offers a basic level of help to all web clients.
For all that we include, you just can't find a better price. Most web design companies that offer similar quality charge at least the cost of our total package for JUST web design–not including on page SEO, internet marketing training, or copywriting help.
Our web development package is set up to accomplish both of these goals. Here is what's included in our package:
A 10 page professionally designed website
 
On page search engine optimization
A series of training videos on all facets of internet marketing so you can feel confident about driving traffic to your website
Ready to begin? Great! Be sure to read our FAQ page to make sure you are clear on how the process works and to answer all your questions.
This web package should be perfect for you unless:
You are a perfectionist and need every single detail on the site to be 100% absolutely perfect before we can take it live. We do our very best to create a beautiful website and we want you to be very happy with it. By far the most important thing to remember though is that your practice success is determined by productivity–not perfectionism. We aim to take your website live as soon as possible so it can get indexed by Google and start working to build your practice.
You are a procrastinator and will likely sit on the project for several months. We do our very best to streamline the process and make it very easy for you to get us the materials we need to get going. We understand that you may feel some overwhelm when it comes to building a new website.. But honestly, the process can be very simple. Just follow the email instructions step by step and try to get us the materials as quickly as you can. This works to our advantage–but more importantly, it works to yours as well.
Payment Option 1~1 payment ~ € 1497
Payment Option 2 ~ € 400 a month for 4 months
Payment Option 3 ~ € 150 a month for 12 months
**Please also note the following: Our web design team is extremely busy and is typically handling many sites at once (as most good web designers are). Because of this, we handle the vast majority of communication through email. Almost always, website matters can be handled via email without any problems. We have found email communication to be much more efficient than telephone for web design work. We appreciate your understanding.
Have questions? Not sure which options are best for you? Click here to schedule a free 30 minute web consult with Kimberley
Disclaimer:
We can not guarantee that you will generate a specific number of clients or make a specific amount of money from your website. Every website performs differently depending on market competition, consumer buying habits, and the client's commitment to updating their website with fresh content. What we can guarantee is that we will provide you with an extremely professional, customized design that brands you as an expert and leader in your community.
Fresh Start Branding
1-Hour Brand Intensive Session
Fully-personalized Style Guide
Moodboard
Logo Design (choose from 3 concepts)
Social Media Graphics Design
Business Card Design
Additional Services
You can purchase these on their own or add them to your custom website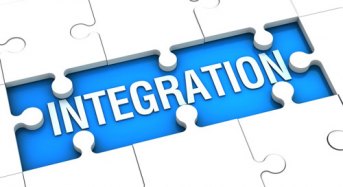 Businesses often work with 3rd party service providers, such as scheduling and booking tools These 3rd party providers commonly offer so-called widgets or pieces of code that can be embedded and integrated into your website so that your clients can use this service without leaving your website. Click here for an example of a scheduling integration.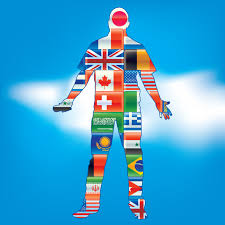 For a bilingual website with up to 10 pages (per language) please add this fee to your package. Additional fees may apply for more pages. Please note that translations are not included.... £300
 
Online Store €750
All Squarespace sites have a very nice and user friendly built-in commerce platform, allowing you to sell physical and digital products as well as services. Includes store set up and up to 15 products
Video Instructions showing you how to add additional products are also included or if you'd like me to add them ... additional products are charged at €85 per hour. ....
E-Course Set Up €350
Do you want to host an eCourse on your Squarespace website and need help setting it up? You can either take my eCourse and DIY it (How To Set Up An Online Course ), or you can hire me to implement the course structure on your website as well as the automated payment process needed to make this a seamless experience for your customers.
With my set up your customers will instantly receive a welcome email with the course login details after they purchased their course on your site. Once I have implemented this for you, you don't have to do anything else and can fully focus on adding your content. This rate includes set up for one course.
 
Mailchimp Set Up €250
Mailchimp is a premium email marketing service and it works great with Squarespace. My web design package includes connecting a newsletter opt-in form to your Mailchimp account if you already have one. If you don't have an account yet and want help with this you can purchase my service and I will set you up on Mailchimp and design a newsletter template for you.
 
SEO Plus €250
Squarespace already does a lot behind the scenes to optimize your website for search engines, and I make sure that your website is configured perfectly for SEO. The SEO Plus service goes outside of Squarespace and makes sure that your website is submitted and verified within Google Search Console and Bing Webmaster Tools for proper indexing. If you moved from another platform to Squarespace I will also implement 301 redirects where appropriate. And if you have a physical office or store location I will also get you listed on Google Maps.
 
Wordpress €350
One of the reasons why many people hesitate to make the switch is that they have an existing blog on Wordpress and are intimidated by the thought of exporting and importing it, especially if it is a large blog which sometimes requires that the Wordpress export is split into multiple files. I can help you with this and also implement any 301 redirects if needed, to direct visitors from your old blog to your new one. This package does not include tidying up the blog posts which may lose some of their formatting during the export/import.
 
Website Facelift €500
Sometimes your website just needs some sprucing up, rather than a full re-design. A website facelift includes adding visual elements such as small graphic markers or photos, as well as reorganizing the layout and existing page content to make it visually more appealing and comprehensive. A facelift does not include template or major design changes, or website configuration such as SEO, this would either require a full website project or be done as an additional service.
 
Social Media Design
Social media is fast becoming the predominant form of marketing for both small businesses and major corporations. As a therpist or practitioner, social media can help your practice grow in a variety of ways.
Facebook Fan Page Custom design €127
Twitter Profile Custom Design €97
Youtube Profile Custom Design €97
Facebook, Twitter & You Tube Custom Design €297
Logo Design
Have a custom logo designed for your practice €200
Article Commission For Your Blog Or Website
Customized articles for your practice €200